Ever been curious about what a family glamping Ireland experience offers? With family holidays especially, there's multiple factors to consider before going. Here we answer some of the most frequently asked questions about family glamping in Ireland, such as:
What are the glamping facilities like? Or how safe is family glamping for children? Or what is it like glamping under the stars?
Why Glamping?
Glamping offers families a chance to enjoy the magic, novelty and adventure of camping combined with creature comforts, shelter from the elements, sweeping views and a few added luxuries for peace of mind. There are social areas as well as private areas, offering full flexibility. After many years of being in business, The Old Forge Glamping have all the important 'must-haves' covered for a great family holiday.
There is something truly unforgettable about the joy of spending quality time together in a safe space, while being immersed in the sights and sounds of nature deep in the lush green hills of Co. Wicklow, Ireland.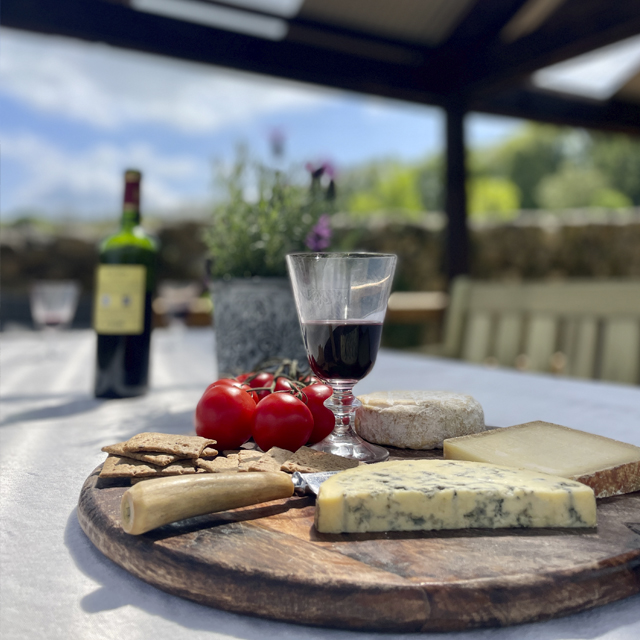 Looking at how to spend more time outdoors this summer? Glamping means active families can exercise outdoors, enhancing their health in nature's playground. Listen out for our buzzards, woodpeckers and cuckoos in our ancient native woodlands at The Old Forge Glamping. Check out our old woodland pathways and enjoy an authentic rural experience getting back to nature. 
What are the Glamping Toilet Facilities like?
Glamping toilet facilities:
One bathroom is located next to the hangout camp site area with a separate shower room next door. The second bathroom is at the far end of the glamping sit next to the camp kitchen area with a flushing  toilet in it and ample space and privacy to change and move around. Both bathrooms have been designed to be private, spacious and very comfortable, as we know this is important to our customers. 
The Old Forge Glamping two large tastefully decorated bathrooms suitably distanced from the social areas and include: 
A flushing toilets in each 

Fresh hand towels

Hand soap

Mirror

Ample privacy and good ventilation. 
What are the Glamping Cooking & Dining Facilities like?
Glamping Hang Out & Cooking Area
We have a large wooden decked campsite 'hang out' area, with a peaked roof to shelter from the elements, while offering stunning views to the mountains. This lovely space is perfect for families. You can BBQ a delicious meal here next to the campfire or outside your tent and then get your s'mores ready for dessert.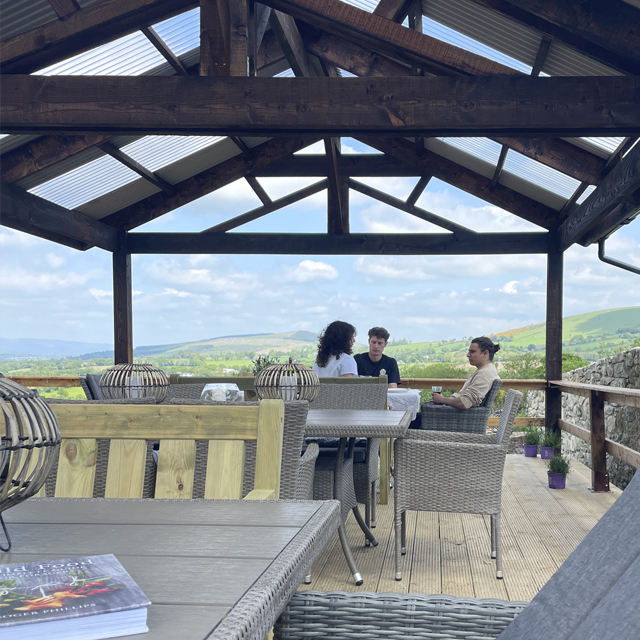 Enjoy a relaxing drink next to the campfire, taking in sweeping views across the Wicklow hills. There is a safe kids play area right next to the campsite or for the older ones,  let them run around in complete freedom in our woods and fields nearby. The views have to be witnessed to be believed. 
Some accommodation options include a private BBQ but most guests cook in the shared campsite area, which includes a large BBQ and a Ooni pizza oven! Similarly, some accommodation options come with their own dining chairs and table, while most guests use the spacious shared  'hang out' area where they can cook and dine in the one spot. 
Glampers Kitchen – fully equipped
We have restored a beautiful granite 18th century carriage house and transformed it into a fully equipped Glampers' kitchen area. This is open all year round and has everything you should need for your gourmet meal preparations! It has a long dining table with plenty of seating and is ideal for cooking up a feast next to the fire during those cooler months.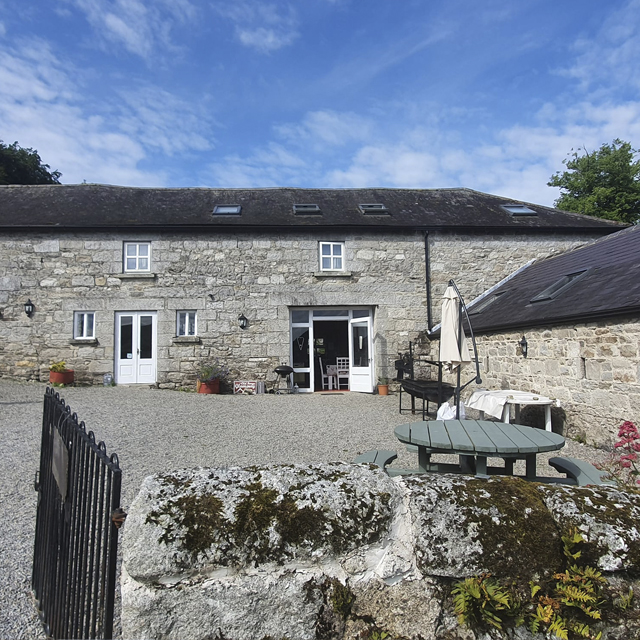 Kitchen includes: 
A pot bellied wood-burning stove to keep the room cosy
Two refrigerators, kettle,  toaster, TV
Electric oven, hob cooker and microwave
Pots and pans, crockery, cutlery, dish washing machine
Brochures of how to explore the area
There is something magical about listening to the crackle of the campfire and surrounding natural wildfire. Especially when combined with cooking dinner, while the kids play safely nearby and the adults can enjoy a glass of wine! 
What activities are there for families to enjoy while here?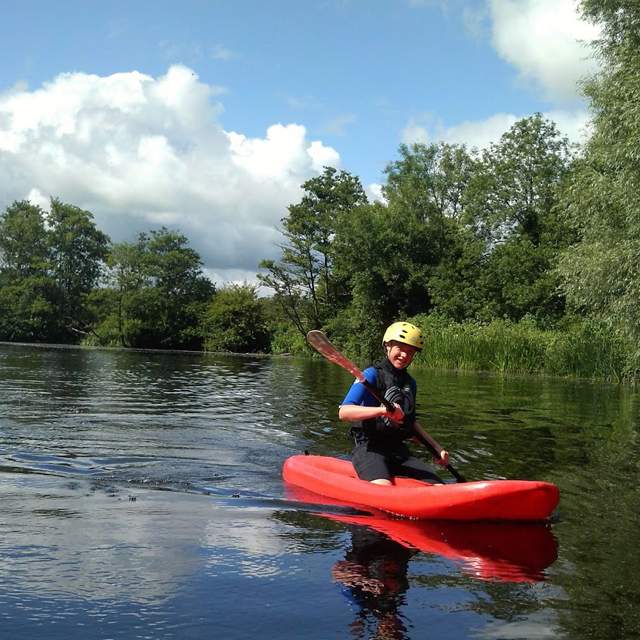 We have a range of wonderful local activities to do during your stay at The Old Forge Glamping.  Whether you want to enjoy a walk along the Wicklow Way, climb Stookeen Hill or perhaps on a rainy day, do something cultural like visit Huntington Castle or stop in at Rathwood – all are within a 5 to 15 minute drive away. For a full list of all our local amenities and activities, head on over to our partner page here. (insert link). 
Fun Activities for the Family
The renowned Wicklow Way is conveniently very close by

Ignite your sense of adventure and hike the beautiful Stookeen Hill

For lovers of food, create the best bbq experience ever when you return back to The Old Forge Glamping to cook outside

Sit around by the campfire, watching the sunset next to Lugnaquilla

Visit Altamont gardens 10 mins drive away

Enjoy freshly cooked pizza from our pizza oven! 

Toast marshmallows over an open fire

Kids outdoor play area with swings, climbing,  jenga, Mölkky

Kids indoor play room with pool table, 

Swim in the river nearby

Go With The Flow Adventures offers river kayaking in Borris, Co. Carlow – 40 mins drive away
What are the different glamping accommodations on offer?
At The Old Forge Glamping in Co. Wicklow, we have a number of beautiful and comfortable accommodation options. You might be wondering How many people can fit in yurt? We have three Yurts (caters for up to 4 guests), a Log Cabin (up to 5 guests), A Safari tent (up to 4 guests) and the Shepard's Hut (up to 2 guests). 
Yurts (Up to 4 guests, 3 beds)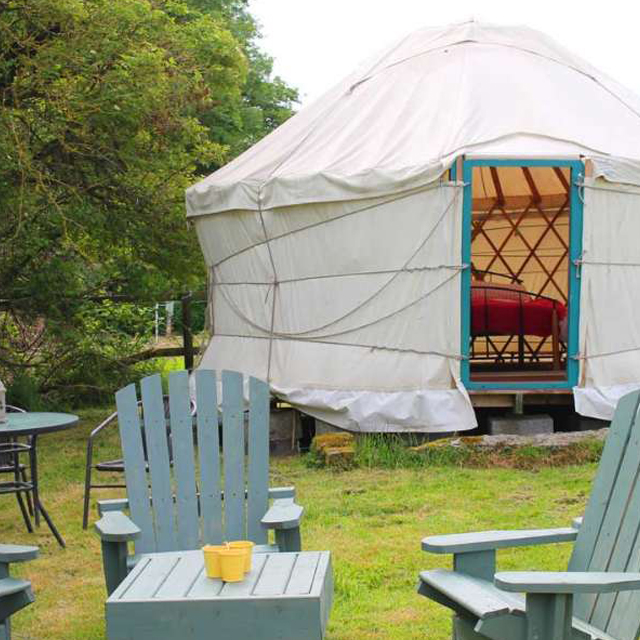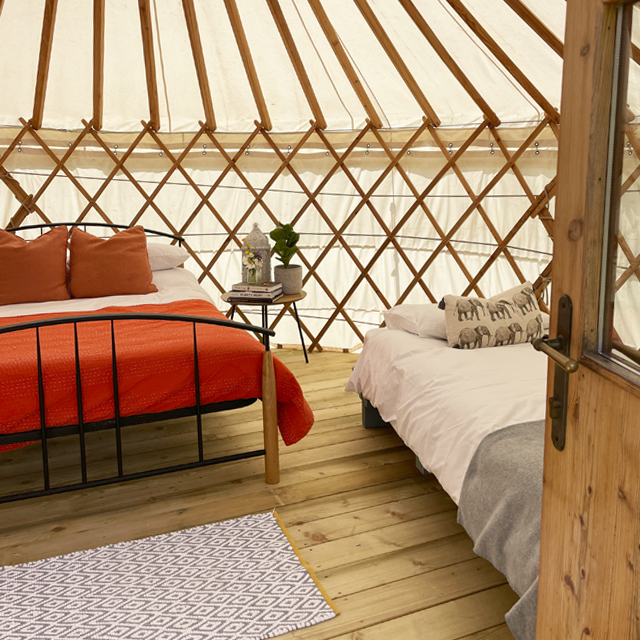 We have three beautiful yurts, open April to October. Each one is comfortable for a family of up to four with a double bed and two single beds. Each yurt comes fully furnished with: 
Fresh bedlinen 

An electric heater

Solar powered lighting indoors

A bbq

An outdoor table and chairs

A granite stone campfire for our guests to enjoy

There is also full access to the well equipped camping kitchen in the old Georgian farmyard

Guests should bring their own towels
Log Cabin (Up to 5 guests, 4 beds)
The Log Cabin is open all year around,  featuring a double bed and three single beds and comes fully furnished with: 
Fresh bed linen

An indoor heater

Solar powered lighting indoors

A bbq

An outdoor table and chairs

A granite stone campfire

Pls note: Guests should bring their own towels
Shepherds Hut (1 double bed)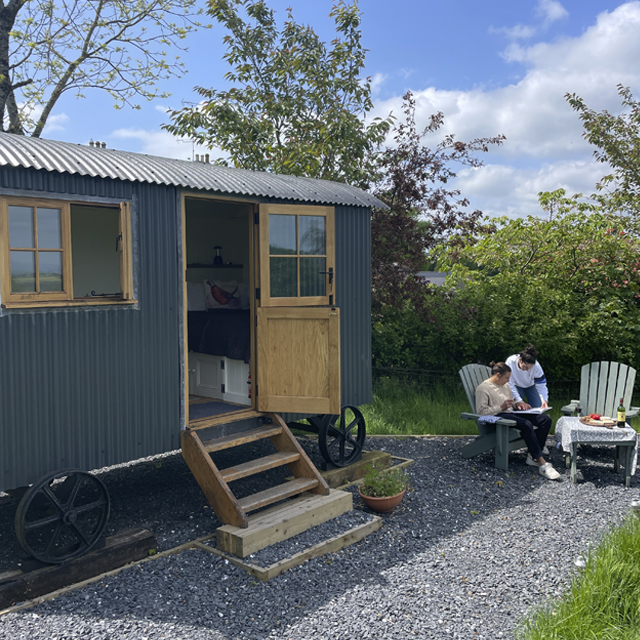 Our Shepherd's Hut is also open all year round and sleeps one to two people in a beautiful cosy double bed. It comes fully furnished with:
Fresh bedlinen

Internal pot bellied stove lit before your arrival in colder months

Wooden rocking chair

Woollen blanket

A Dutch/Stable style door, allowing the top to be opened for stargazing or to hear the birds!

Stunning views of Lugnaquilla mountain

This cosy space is suitable for couples who wish to come and stay any time of the year. A totally unique experience as you also look out on our resident sheep flock!
A Safari Tent (Up to 4 guests, 3 beds)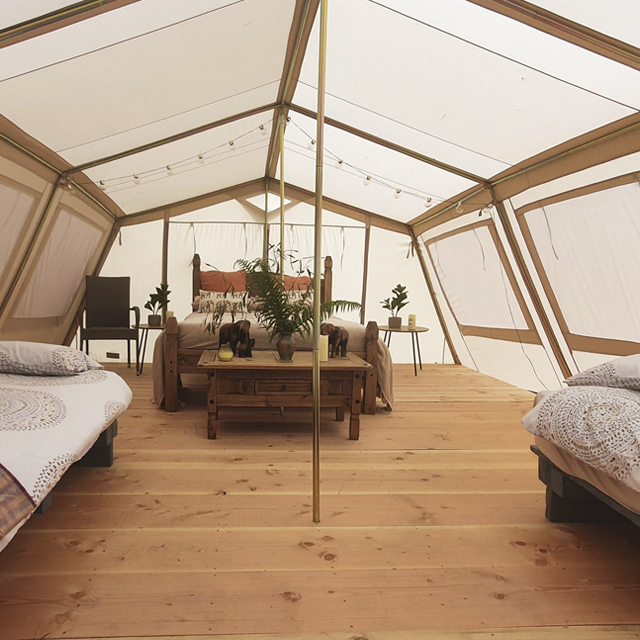 Our Safari Tent, open April to October is a stunning addition to The Old Forge glamping venue. Set within an old Georgian walled garden it has breathtaking views of the mountains. It comes fully furnished with a comfortable  double bed,  2 single beds and includes:

Fresh bed linen. 

Outdoor  lounge/dining area, with table and seating for up to 5

A private bbq and private campfire

The views take in the old Oak wood, home to countless birdlife such as buzzards, woodpeckers, barn owls and even a Peregrine Falcon! Looking in the other direction is a view of magnificent Stookeen Hill, Aghowle – the highest point in the Coolkenno area, (420 metres above sea level).

Pls note: Guests should bring their own towels. 
How do I prepare for glamping?
For stress free family glamping, we've created a quick go to list below on what we advise you to bring on your glamping holiday.  We can also head on over to our FAQ (frequently asked questions page here).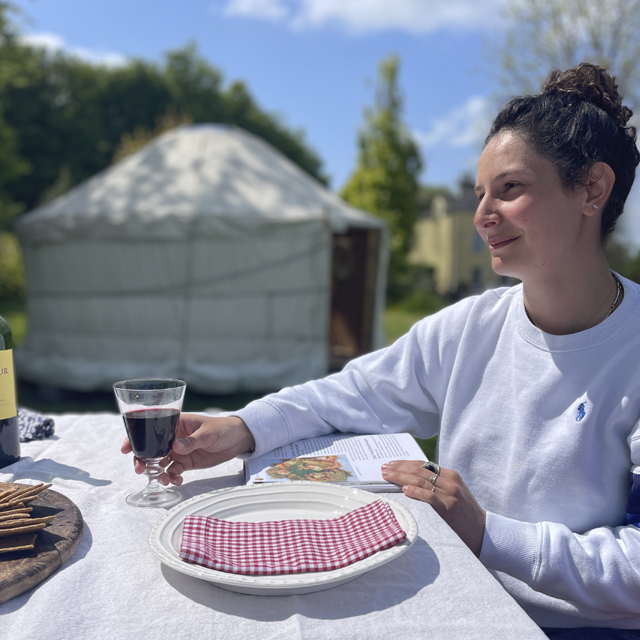 All year round: 
Towels (these are not provided)

BBQ Charcoal

Firelighters

Matches or lighter

Marshmallows/smores ingredients

Warm clothes

Wellie boots

Torch

Power bank for phone

Copy of directions




[Or search for 'The Old Forge Glamping' or 'R93WF50' on Google Maps]
For the warmer months: 
For the colder months: 
Are you ready to book your
family glamping Ireland
experience?
The Old Forge Glamping, Ireland is open 12 months of the year and ready to welcome you!! Contact us here or call us on +353 (0)87 6486253 seven days a week and we will be happy to help you.